Saskatchewan
There were several black settlements scattered across the plains of Saskatchewan.  A small number of families settled around the town of Rosetown (the Lafayette family), which is 115 km southwest of Saskatoon.  This small prairie town with fairly good soil is in the heart of the wheat belt, and farming was good for the residents of this area.  
Other black families settled about 153 km north of Rosetown, in "The Battlefords". This area is closer to the Alberta border and is nicely situated between Edmonton in the west and Saskatoon in the east.  This wasn't a great place to farm, but there were many job opportunities hauling wood, coal, and other materials.  The people who settled here often worked in the neighbouring cities.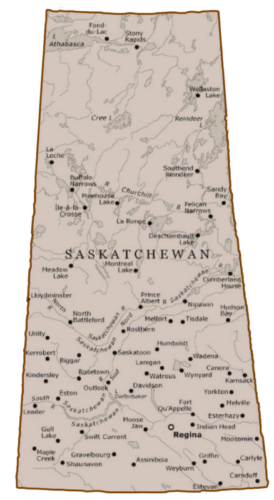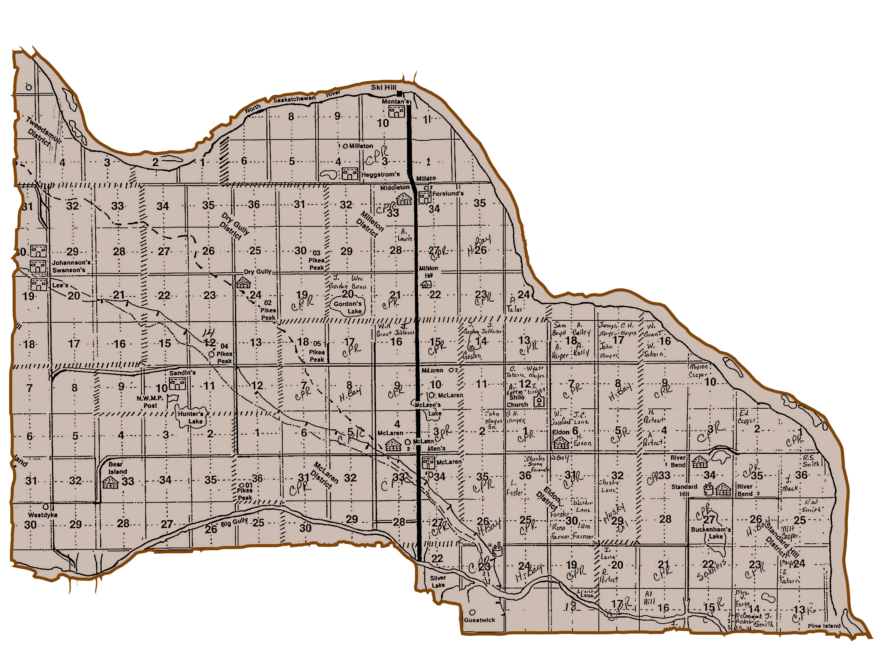 The largest settlement in Saskatchewan was the Eldon District just outside the town of Maidstone, located 55 km east of Lloydminster.  Twelve families settled in the Eldon district in 1910. 
In 1911 they built Shiloh Baptist Church, an old-fashioned log church that became the heart of the black settlers' community. Then in 1913, they were forced to establish a cemetery next to the church. It was unusual for a town the size of Maidstone to have two cemeteries, but the black settlers needed one since some members of the surrounding communities didn't want blacks buried in the same cemetery as whites. Julius Caesar Lane was the first person to be buried in the cemetery and it was used until 1946 when it was closed.  
Despite some racial tensions, the community survived until after the Second World War when people went to the cities for better opportunities rather than returning to the small community. 
In 1991 the church and cemetery were designated as a historical site and restoration of the church to its former glory was started in 2007.